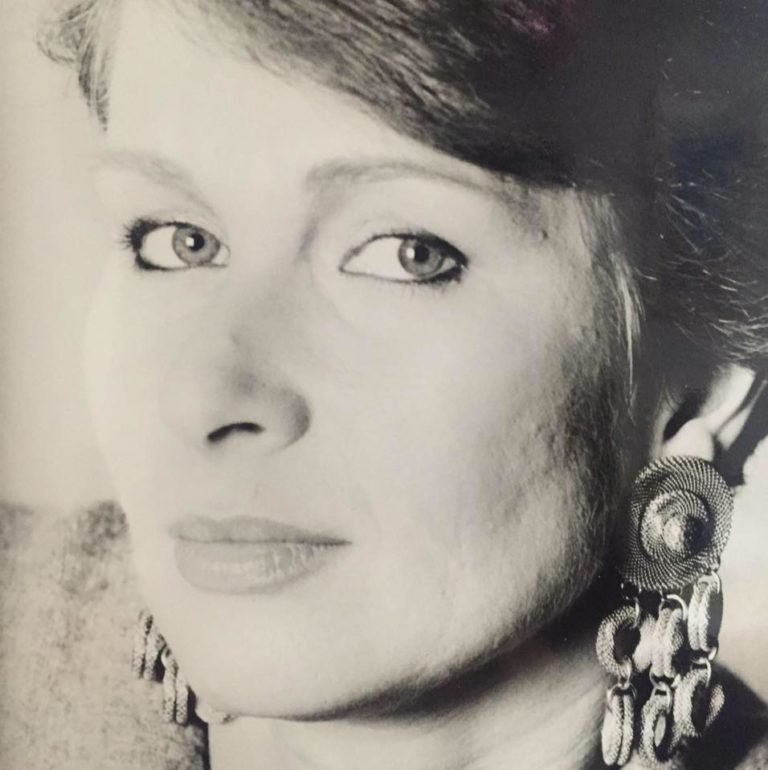 Michaele McCarthy was born and raised in New Orleans. She attended Newcomb College, Tulane University where she earned her BFA excelling in sculpture. After graduating, Michaele relocated to New York City. Her wide array of artistic talents, heavily inspired by the Mardi Gras designs of her youth such as jewel encrusted crowns and scepters led Michaele to the world of costume jewelry creations and unique wearable art.
Her pieces are bold and fashion forward and have appeared in WWD, Vogue Magazine, Harper's Bazaar, Ebony, Accessories Magazine, Details and other major fashion publications.
Michaele worked in cooperation with Oscar de la Renta in the 1980's where she created specific pieces to accessorize his couture runway clothing line for several seasons. Additionally, her work was featured in the runway collections of Carolyn Roehm, Ray Cole, Bill Blass and Geoffrey Beene. Michaele has traveled extensively and those cultural influences, as well as her extensive studies in art and fashion history, are reflected throughout her work.